The opening of the exhibition "Cartier: Passing on Heritage and Savoir-Faire. Masterpieces from the Hermitage Museum and Cartier Collection" in the Picket Hall of the Winter Palace is dedicated to the new stage of collaboration that commenced five years ago, when the Maison supported the Hermitage's restoration program. 
Image, Style and Heritage Director of Cartier Pierre Rainero spoke in a special interview with the State Hermitage magazine about the human dimension of jewellery art, interest in people and the mission of one of the brightest historical collections of jewellery in Europe.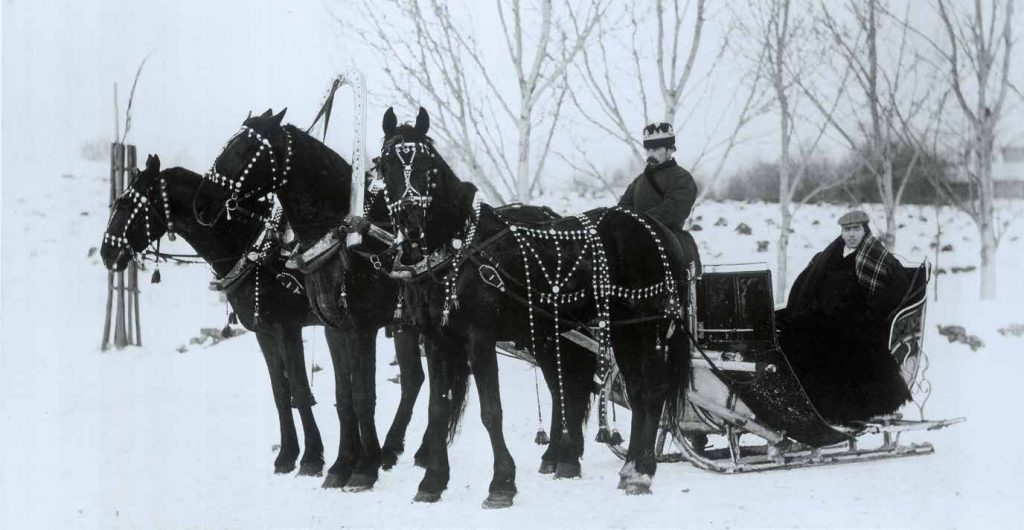 Q: My first question will be about the Cartier Collection. Why do you prefer to show your Collection in the finest museums in the world, but you do not have your own museum centre? The usual logic of any institution or foundation with its own art collection is to create a museum.
A: There are two reasons for that. First, Cartier decided in the 1970s to gather pieces that testify to the Maison's creative history and to the artistic and stylistic evolution of its creations, and share them with the public. But if we have to share with the public, we felt in the beginning and we still feel this way, it should be totally impartial. However, in order to present them to the public, we felt it was important to have an external view on our work, because we didn't want to impose our own analysis of our work. Therefore, our objective was for pieces to be chosen and exhibited by museums all around the world.
Second, we do not think that a brand museum would be very successful. In fact, museums that have a scientific approach in their work are successful in organizing temporary exhibitions. As it is about sharing, we aim to share our cultural contribution to the world of decorative arts with the largest audience possible and gather the greatest number of visitors.
There is one more reason connected with the two that I previously mentioned – there are so many dimensions in our work that it is very important to leave the freedom to the institution to choose their own angle. It is also a guarantee of an extensive exploration of the work of Cartier.
Our task is to gather the pieces representing a history of style and creativity of over 170 years since the 19th century. At the beginning, only pieces up until the 1970s were included in the Cartier Collection, but we recently started including pieces from the 1980s and the 1990s as well.
Q: You have so many dimensions of the collection and you may show it in a different way in collaborations with renowned museums. Is it very important to you to be in the right context and the right location? Since our dialogue about the Cartier identity features is taking place during the opening of a small but significant exhibition of Cartier pieces in the State Hermitage – why is this museum so important to you?
A: Among all cultural institutions, the State Hermitage Museum is one of the most renowned and prestigious, because it has extensive collections and different artistic creations, as well as an extremely professional scientific approach to curation. The Hermitage is known for its very demanding level of research for each exhibit. It is an honour for Cartier to have its pieces exhibited there.
The State Hermitage Museum has a specific place for Cartier for both historical and cultural reasons. Russia had a strong influence on Cartier's creations and on the development of Cartier as a company. It is a "big comeback" for Cartier because the Maison was not very present in Russia until the last years of the 20th century. The circumstances are very different, of course, because when Cartier was represented in Russia the Hermitage were still an imperial palace, so it was a different status for the location, but we are pleased to see the artistic, cultural, and historical dimension that the museum has today. It is particularly important that this emotional bond exists with Russia and especially with Saint Petersburg.
Q: What was the role of Russian traditions and connections between Russia and Cartier?
A: Russia influenced Cartier in many ways. For example, Fabergé influenced the Maison very deeply. Fabergé was of French origin, and it is interesting to see the loop of influences and how history is repeating itself in many different ways. The artists and designers who worked with Louis Cartier were very impressed by his work during the international exhibition in Paris in 1900. It was a starting point in many ways – above all Cartier was surprised by the beauty of the works and techniques of Russian artisans, but also because it opened up a new world of a very sophisticated clientele.
Cartier had many reasons to go to Russia. There was a commercial opportunity, even though it was very difficult to import pieces to Russia. Additionally, we could expect hostility because Fabergé wasn't very happy about Cartier coming to Russia. For Cartier it was an opportunity to meet with Russian clients in Russia, not only in Paris where the Maison had Russian clientele, especially for the most recent creations made of platinum. Cartier made a kind of revolution in the jewellery world with platinum, and the Russian clients were particularly curious, and among the first to buy these innovative pieces.
Apart from clients, it was the opportunity to be in contact with artisans working on enamel as well as suppliers of stones. Cartier was able to bring this know-how to France and develop very quickly the same craftmanship both in the field of enamel and glyptics.
At that time, the Russian clientele and the aristocratic clients had a different lifestyle from the rest of Europe, as court life was more active than in any other court in Europe and had a very specific taste for magnificence. It opened Cartier eyes to a new way of living. This experience with the Russian clients helped the Maison to expand in the new world, such as America, because the American clientele in subsequent years had the same appetite for magnificent pieces, because of their intense social life. It was a very interesting link with the period when we were in St. Petersburg during Easter and the end of a year, and the American clientele was staring to boom at that time. The American clients were very impressed by the Russian lifestyle, Russian jewellery and the imperial life and they were very curious about it. The image that Cartier had as an official supplier of the imperial court probably helped the Maison to gain trust from American clients.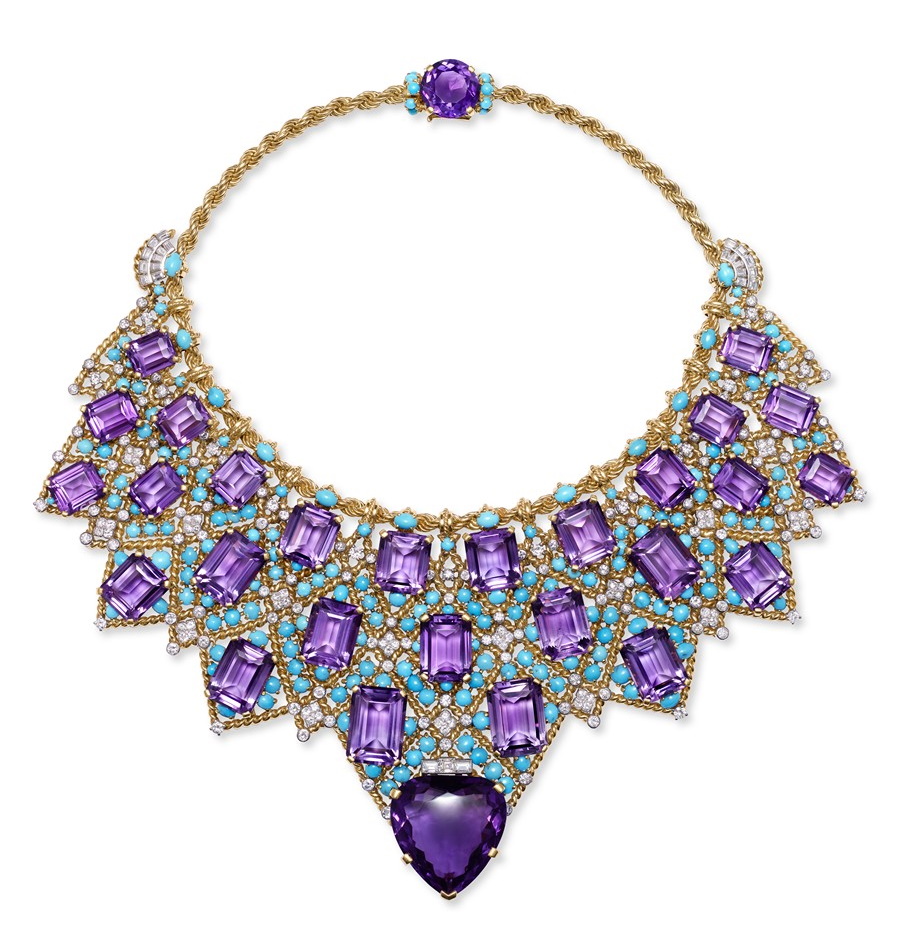 Q: In the time when Louis Cartier visited St. Petersburg, he mentioned in his letters that he wanted to organize a visit of his artisans to the Hermitage. Do you think the museum collection was a new source of ideas for him or was it an intention to understand the country, its traditions, and style?
A: Yes, we have examples of that. Even today we can see many traces of Russian influence in terms of aesthetics. For instance, the mix of three colours of gold definitely comes from the Russian influence, and it became a Cartier signature, not only in the Trinity ring created in 1924, but in many other pieces as well., We should mention the use of cabochon. Cabochon is also a Cartier signature and it comes directly from Russia. It is very interesting that the taste for a certain mix of colours also comes from Russian culture.
The beginning of the 20th century was important for Cartier in terms of neoclassicism influence. Even today in Russia we can see impressive traces from the period from the end of the 18th century until the mid-19th century. Pavlovsk, for instance, is a magical place that illustrates this. For St. Peterburg it is very important too because you have Rastrelli's influence and after that, thanks to the taste of Catherine the Great, you have the influence of neoclassicism.
Q: When we open any album of the Cartier collection, we see that it is not only about France, Russia or any other exact country and national tradition. It is the whole world: it is about traditions of India, Iran, Asia, Africa, Europe, Ancient Greece and Egypt. We can see the history of world culture. My question concerns this multicultural approach. Is it your intention to show the polyphony of Cartier's aesthetics and understanding of cultural roots?
A: It is central to our approach; in part it is a way of looking at what the Cartier style is, but it could also be called curiosity. It is our mission to explore all the different possibilities for creating beautiful objects. When you accept that mission, you are curious about all the different forms that exist in the world, and by definition you are curious about other cultures. This means that you look at all the different shapes, everything the eye can perceive: colours, shapes, lines, proportions, volumes…
If the Cartier style is a tool to explore all the different possibilities or different facets, then we have the reason why you can find so many different influences from different cultures at Cartier. Also, it is not just about ancient civilizations but living cultures, time is no limit. It can be Ancient Egypt and contemporary Africa. Everything surrounding us should be taken into account when your mission is to create beautiful objects. It can be nature, animals, fauna and flora, but it can be also human culture – that is the sense of Cartier. I can make a parallel with pop culture by the idea of taking popular creations into our own art. When you think about Juste un Clou bracelets it is a way of taking pop culture into our creation today.
Q: When you try to explore the world there are no any limits in different locations, traditions or periods of time. But at the same time. that means that you have to celebrate every type of craftsmanship and traditions of creating beautiful things. It has to be very close to the preservation of this heritage. What is your vision of this?
A: You cannot separate the visible shape from the technique which made it possible. For instance, talking about the mix of colours – the perception of pastel colours of enamel is totally different from the perception of pastel colours of stones. The mix of pastel violet and pastel blue we have in the pieces we created in enamel at the beginning of the 20th century is very different from the pieces we created in the 1930s, mixing aquamarines and amethysts. They are the same kind of stones yet the perception is different because the stones and the craftsmanship are very different. Shapes are related to the way we obtain them. Effectively, there are different techniques coming from many regions and traditions that lead to those aesthetic results. Therefore, it is not only about the curiosity in terms of shapes but also in terms of technique. It is the same spirit, for instance, that brought the interest in carved stones from India. When you have carved stones from India, the representative shapes of nature are flowers and fruits. They influence the design, perception and the technique, because the stones are not set in the same way as facet stones.
Q: Is this why you decided to support the program of restoration of the State Hermitage Museum values? If you are studying different techniques and different styles you have to preserve this heritage. Is this the reason why you started this collaboration ?
A: It is the main reason. I'm pleased that we decided to start this collaboration five years ago and I think that we made the right choice. Those five items offer an array of possibilities and craftmanship and I think the pieces from Cartier that are presented in the exhibition echo them.
It was also important to us to inspire an interest in these techniques among the younger generations. Even if I said that shapes are linked to the technique, techniques allow different shapes at the same time. If we maintain those techniques, we also maintain the possibility to create new shape using those techniques. It is very interesting because each technique is not a prisoner of an aesthetic, and it is our mission to project those techniques into the new world of aesthetics. This is how we create an interest among younger generation to bring their own vision and to make the techniques evolve. In our own factory in Switzerland, for instance, we have Maison des métiers d'art – the house for those skills. We also try to have young artisans who invent around these techniques. For instance, in the techniques of enamel we invent many different things, in using colours, new material and in favour of esthetical effect. To give you an example, sometimes we revamp very old techniques. We created new shapes thanks to granulations, and we also invented a new technique to use a granulation with enamel: we use little grapes of enamel to create a new shape. Techniques can create bridges, and it is very important not only to maintain this, but to project it into the future to create bridges between techniques.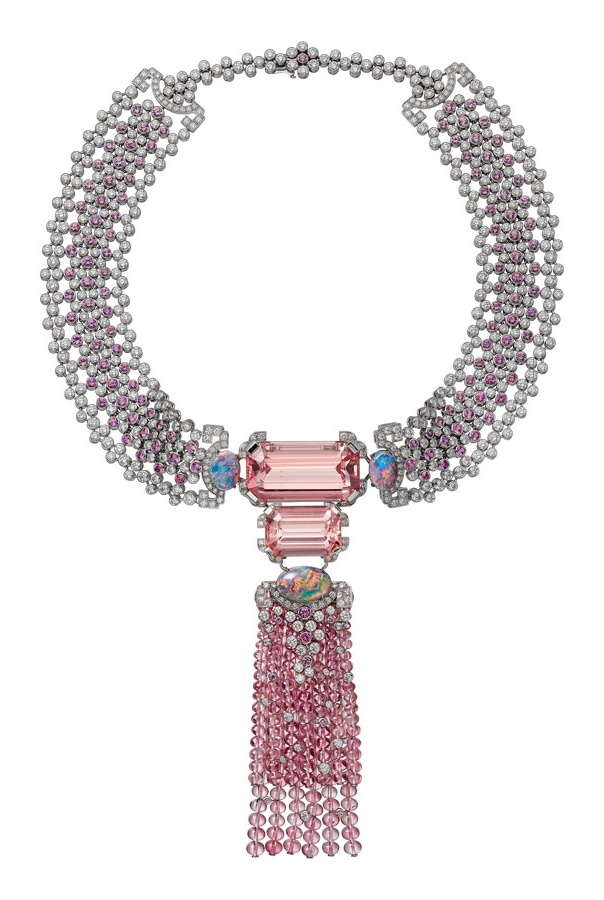 Q: Will it be possible with pieces of applied art, namely jewellery, to feel the same emotions as you can sense near sculpture, painting? The Cartier collection is multifaced, it has a universal basis. The State Hermitage is one of the largest universal museums, a museum of everything, from everywhere and from every time. Is it possible for you to compare your pieces not with other historical jewellery from different countries and periods, but with painting or sculpture? Is it the same visual and emotional experience?
A: Jewellery is definitely an artistic expression in my opinion. It means that it creates an emotion, as art does. There are many definitions of art, and one of them is that art is the fastest way to have contact with the world, it is something immediate that you can't control. But among all artistic expressions, jewellery is the only one that is worn by a person. There is a very specific human dimension to the piece. Even when we forget the person who wore it, we have the presence of an absence. This is another kind of emotion in jewellery, linked to a human being in particular. When you see a necklace in a window you naturally wonder about the person who wore it, about his or her life and what the piece meant to him or her.
In my opinion, it is still a challenge to present jewellery in a museum. How do you reflect the additional soul that is linked to the piece? This is very interesting because at the Hermitage, for instance, you have many important pieces that belong to the collections of many important collectors, such as Catherine the Great. She was very curious about France and there are many objects and paintings that she bought at the end of the 18th century that are displayed today in the Hermitage Museum. You have the image of Catherine the Great, but you can observe the artistic piece without thinking of her. For jewellery it is impossible, we immediately link jewellery to a person.
Today, if we study the history of art, we place every single creation in the context of the evolution of art in general, but also in the context of the culture of that time, society etc. When it comes to Cartier pieces, it is possible to analyse each piece in this way, but additionally there is the projection of values related to the person who wore it and his or her relationship with the piece. It is so human and touching — that is why the jewellery exhibition is so successful. Even if they do not analyse pieces, people like them and I think they feel them.
Q: in connection with the feeling of the piece, which is more correct: Cartier is a way of life or a way of thinking?
A: It is a way of creating because it is a vision of creation. Creation for us is both a way of life and a way of thinking. To reach the human dimension, you have to be curious about people. If you are not curious about people you create very "cold" things. We have to be sensitive to the evolution of the way of life of different generations of people. And we have values that lead our work in terms of creation.
Q: You said that Cartier's real courage is to be curious about people. But we understand that today people and the world are changing too quickly. Do you feel that your customers, young people, have become completely different? They choose different things, they have other vision about what they want to buy, where they want to live and so on. If you have an old luxury brand you need to be versatile. If you are curious about people, how do you change your inner mission in this way?
A: The consequence of this curiosity is permanently to adapt and at the same time be a pioneer in understanding evolutions of lifestyle. The relationship we have with our clients helps us to understand this world, we have so many different sources. For instance, movies, media, social networks, attitudes, everything that happens is constantly absorbed our designers. It is key for us to understand the role that our creations have in the life of our clients. On the one hand, everything changes, but at the same time the main human motivations are permanent. Precious jewellery is very much linked to the expression of what is the most important part in the life of a client, because you wear it and give it to person you like.  We always want to express important feelings between human beings by giving them precious items, but it is not about the preciousness of the materials, rather the preciousness provided by the artistic approach. It is key to be curious about different evolutions, but at the same time understand what is important on a permanent basis for human beings.
Olga Buzina